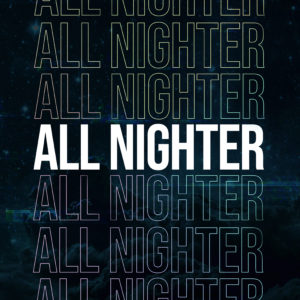 THIS EVENT WILL TAKE PLACE FRIDAY NIGHT THROUGH SATURDAY MORNING ON SEPTEMBER 14-15 FOR GRADES 7-12.
REGISTRATION WILL BE FROM 8PM-11PM ON FRIDAY.
The Cost is FREE. We will have
pizza and a drink, midnight snack, and breakfast
.
FM Cafe will be available for additional purchase of any candy, food, or drinks. Any medications brought must be properly labeled and turned in at registration. Departure is at 6am on Saturday.

If you are planning to attend please sign up in the required area below.
TRIP/EVENT RELEASE FORM MUST BE SIGNED BY PARENT/GUARDIAN AND TURNED IN UPON REGISTRATION.
You can download and print the trip/event release form below.
***IF YOU FILLED OUT A TRIP RELEASE FORM IN 2018 YOU DO NOT HAVE TO TURN IN A RELEASE FORM TO THIS EVENT***
Get connected with all things FM students by texting "@fmstud" to 81010, and follow us on social media

Wednesday at 6:30pm
Fyffe Ministries Students bridges the gap between not understanding God and knowing Him in all His goodness. Attending church regularly creates a hunger to discover more about God. Getting involved, inviting others to join you in the experience, and serving others is just the beginning of why we exist. FM Students exposes God for who He is, an everlasting and ever-increasing figure in our lives. It is up to us to start the equation, and as we reach out to God, He reaches back to us. Come join us in the journey.